Overview: After the email settings of an SD camera were successfully set up, the user is not receiving alarm email . Follow the steps below to troubleshoot the situation and resolve it.
(Click here if Email test failed)
Step 1: Verify an alarm event has been triggered.

Login to the camera via a web browser and navigate to Device Management → Log and verify an alarm event was triggered. If no events have been triggered verify the alarm settings are entered correctly.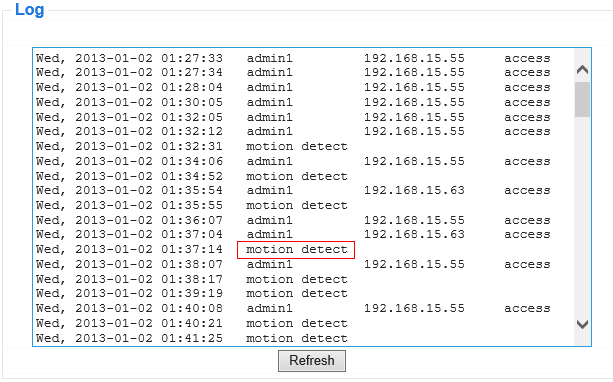 Step 2: If an alarm event has been triggered verify that the option Send Alarm on Email has been enabled in the Alarm Service Settings.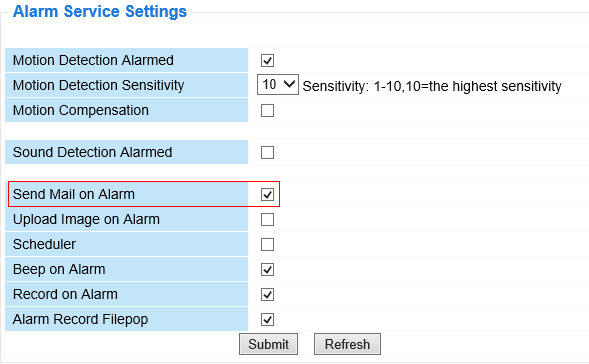 Step 3: Locate the setting "Upload Image on Alarm" and verify this box is NOT checked.
If the box is checked it will interfere with an Email alarm outgoing message.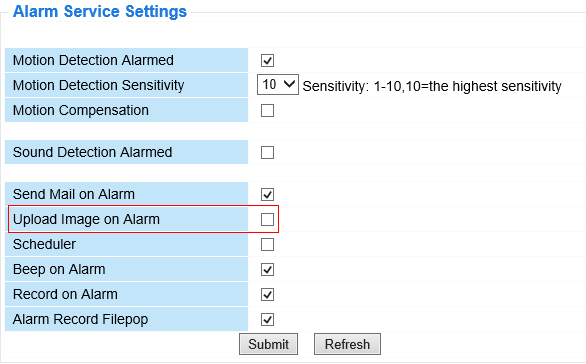 Step 4: Verify the incoming email account to verify the alarm emails are not being placed in the Spam or Junk mail folder.

• After an alarm event is triggered it may be a few minutes before the alarm email is received due to possible delays related to the email service provider.
• If alarm triggered emails are still not received check with the Internet Service Provider, email service provider, the email server, or network administrator to make sure the email traffic is not being blocked.
• Check the Junk Email folder to verify that the spam filter has not identified the incoming alert as spam. If it has adjust the email account settings as needed.