Overview: Normally alarm detections notifications are received via the Foscam App after motion/sound detection configurations have been setup on a Foscam camera. In the event these notifications are not being received follow the Solutions below to correct this situation.

Solution 1: Be sure the firmware of the camera is running the latest version and the Foscam App has been updated to the latest version.
Visit the Apple App Store or the Google App store and verify the latest version of the app is currently installed on the smart device. If a firmware mismatch or app mismatch occurs this may cause unknown issues to occur.

Solution 2: Verify that the motion/sound detection settings are enabled on the camera being monitored.
• Login to the camera via a web browser on the LAN and navigate to Settings → Motion Detection or Sound Detection. Compare the settings with the example screen shot below.
• For Instructions on how to log in the camera via a web browser on a computer, click here.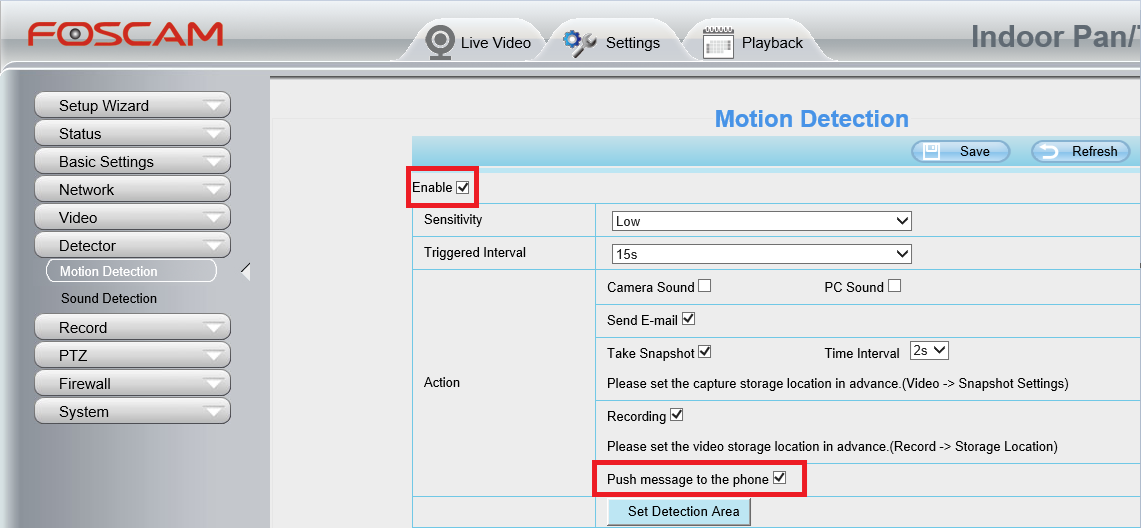 Solution 3: Verify the push message feature is enabled on the Foscam App.
Login to the Foscam App and navigate to App Settings → General → Push Message and enable the feature by switching on the switch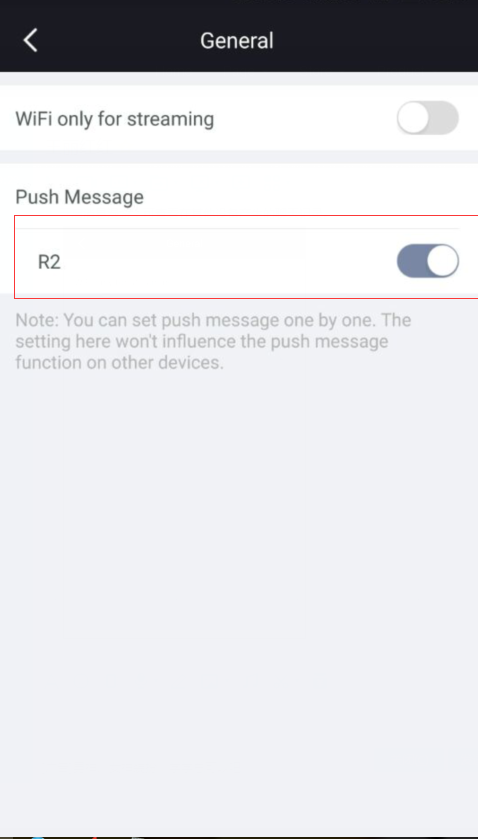 For How to enable alarm message push on Foscam App, please see here.

Solution 4: Verify that the notifications for the Foscam App are enabled on the smart device and are not blocked. This should be under the Notification Settings on the Smart Device

Solution 5: Verify if an alarm triggered event occurred on the camera.
Login to the camera via the LAN with a web browser and navigate to Settings → Status → Log to check the activity of the camera to see if any alarm events have been logged by the unit.



Step 6: Remove the camera from the Foscam App temporarily and re-add it.
In the event a saved setting may have been corrupted this will clear the recent settings stored by the App in the event this occurred.


If after performing the above steps this still does not resolve the situation be sure to contact Foscam Technical Support at 1-844-344-1113(US) or contact us via email at support@foscam.com