Overview: This article will introduce the process of enabling Push Messages from the Foscam App in order to help you receive alarm messages when camera alarms.
Note: The camera's motion/sound detection alarm should be enabled before receiving the push messages by Foscam app.
Technical Note: Please be sure the latest firmware is installed on all Foscam products and that the app is up to date with the latest version.

Step 1: Launch the Foscam App on the cellphone and login to the Foscam cloud account

Step 2: Tap on the Menu icon located on the upper left corner of the screen and navigate to APP Settings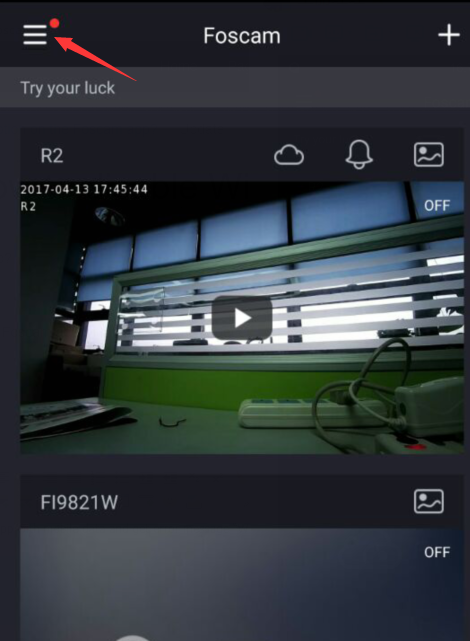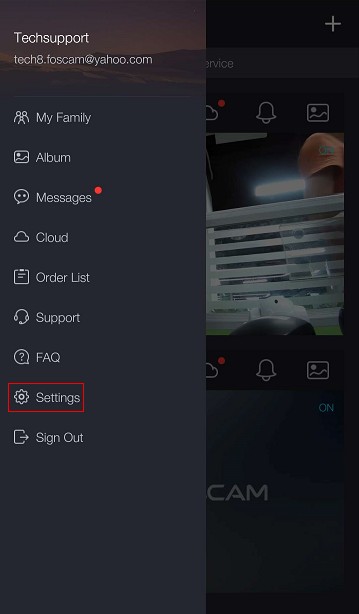 Step 3: Navigate to the Push Messages Option.
Turn on the Push Message option for the selected camera you would like to receive messages from.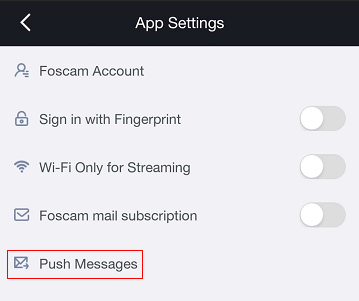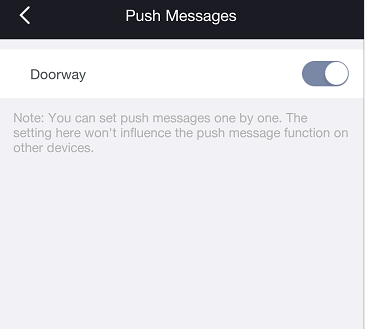 Note: The user will need to make sure that the desired camera is already add to the Foscam Cloud account and App first.
Step 3: After the camera alarms on the motion/sound, the user should now get a push message on the Foscam App.