Foscam cameras support live streaming on the screen through the Google Assistant devices now.
The current supported Google devices are Google Nest Hub, Google Nest Hub Max, Google Home, Google Home Mini and Google Home Max.
If you have Google Nest Hub or Google Nest Hub Max, you can directly cast the live stream on its screen. If you have Google Home, Google Home Mini or Google Home Max, there is a need to combine a Chromcast or Chromcast UItra with them if you want to cast the live stream to the TV screen or other screens that have HDMI port. You only need to speak directly to these Google home devices to get the camera's live stream shown up after completing some basic settings.
Please refer to here to see the steps to set up Foscam cameras working with Google Assistant.
Notes:
1. The supported camera models and required firmware versions are listed below: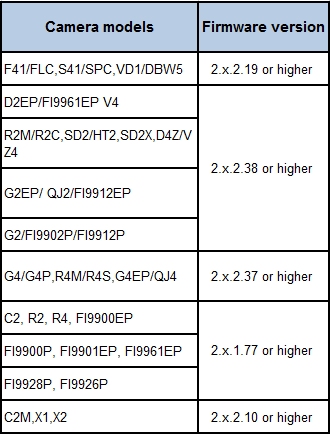 2. The Foscam app version should be 2.3.1 or higher.x stands for different models.
Here is the demo video of how Foscam cameras work with Google Assistant: https://youtu.be/UxjgisphOt4