Overview: This article will introduce the process of doing playback recordings on Foscam VMS.
Step1:
1.Please log in the Focam VMS and make sure the camera's live video is shown on it.
2.Please choose the playback tab.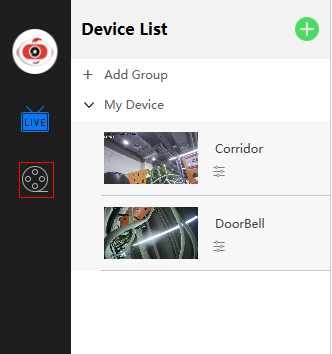 3.Please choose which kind of recordings you want to do playback and search them to play.