This article documents the process of uninstalling the Foscam web browser plugin from the Safari browser running in OS X or Mac OS.
Follow the steps below to uninstall the web browser plugin.
Step1:
1)Navigate to "Go" → "Computer" → "Macintosh" → "Library" → "Internet plug-ins"
2)Locate the plugin "fsIPCamReg.bundle".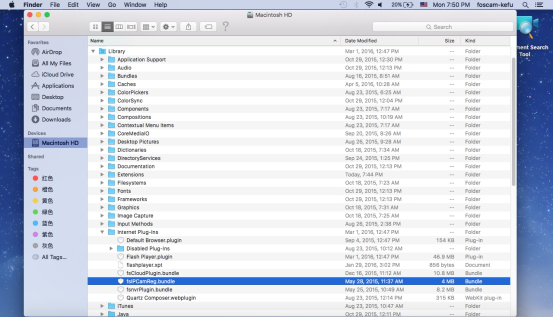 Step2:
Right click fsIPCamReg.bundle and select from the menu Move to Trash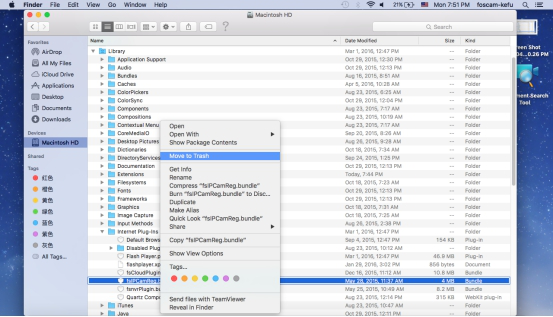 Step3:
Input the Mac password and click OK to remove the plug-in