This article provides information regarding what countries can Foscam equipment use the Cloud Service and also covered the various models of Foscam products which can access the Foscam Cloud Service.
Currently Foscam Cloud Service is available in most countries around the world. The payment currency which is currently accepted for payment of the service is USD, EUR and GBP.
Current Foscam Products which support the Foscam Cloud Service include the following: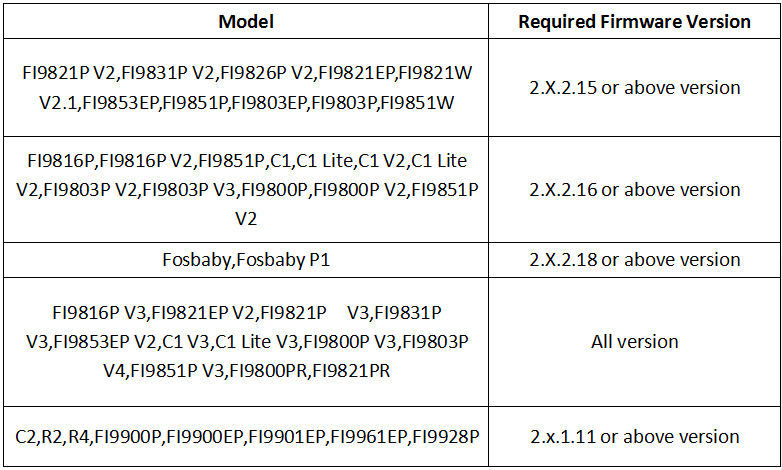 Note:For the above mentioned models which support the Foscam Cloud Service, cameras are required to install the listed firmware version or above.If your camera is still in older version,please kindly click here to upgrade the firmware to the required firmware version.