Overview: This article covers troubleshooting steps on why there are no alarm recordings locally on the computer.
Step 1: Verify the alarm settings are configured correctly on the camera.
Click here for instructions on setting up local alarm recordings on HD cameras
Step 2: Keep the web browser page open and navigate to the live video feed of the camera.
Step 3: With the video feed open verify that motion is detected and the alarm was triggered.
Navigate to Settings → Status → Log and verify an alarm event was logged.

Step 4: For IE browser, please add the URL of the camera into the "Trusted Sites" in IE browser settings.
Go to "Settings" of IE browser—"Internet Options"—"Security"—"Trusted Sites" to add the URL.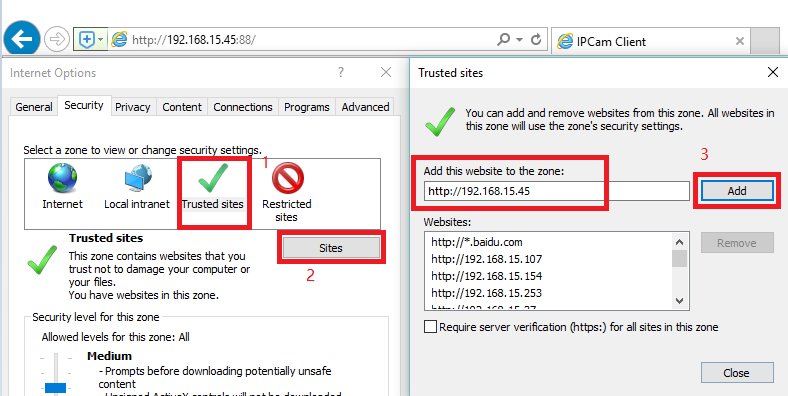 Step 5: Setup the local alarm event storage location to a non-system hard drive.

Navigate to Settings → Record → Storage Location to setup the Local Recording Location to a non-system hard drive.