Overview: There are two ways to update the firmware of a Foscam camera. The first way is to update the firmware via the camera's web page using aweb browser. The second way to upgrade a camera's firmware is to use the Foscam App. This article will introduce the simplest way to upgrade the firmware of Foscam camera using the app. Please be sure to follow all the instructions below for a successful update.

Note: As the end user, you may experience a slight delay in the responsiveness of the Foscam app due to cellular network delays and slower network speed. These conditions can be caused by cellular network congestion, data throttling initiated by the cellular provider and weak cellular data connections. If the Foscam app is responding slowly please give it a few moments to update as you proceed through the firmware update process. It is recommended that the smartphone and camera be connected to the same network before proceeding.

Initial Preparation:
1) Verify that the Foscam camera to be upgraded is powered on and currently connected to the network. Make sure you can see the camera's live video on Foscam app first.
2) During the upgrade, it is best to connect the cellphone and camera to the same network.
Technical Advisory: While it is possible to upgrade the firmware while using a cellular data network connection it is not recommended. Especially in the event the data connection to the camera is lost mid-way through the upgrade process. This can cause irreversible data loss to the camera which may result in bricking the device.
Step 1: Using the Foscam App login to the camera and select the Settings icon.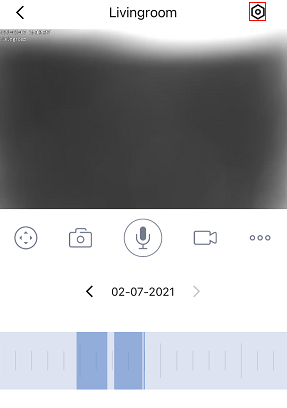 Step 2: Click on the Firmware Update option.
(It will normally have a red indicator near it showing that a firmware update is available for the camera.)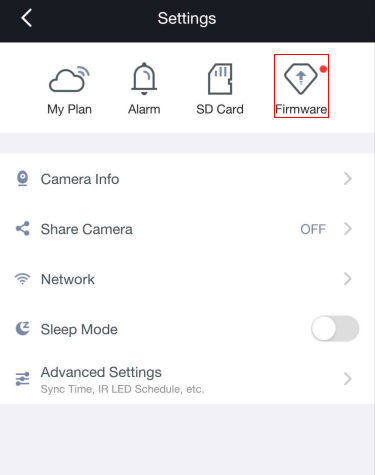 Step 3: The Foscam app will check for the firmware update and indicate a new update if it is available. A new page will open indicating the information for the new update. Click on the Upgrade button to initiate the firmware update process.
Note: If there is no firmware update the page will indicate that the firmware is up to date.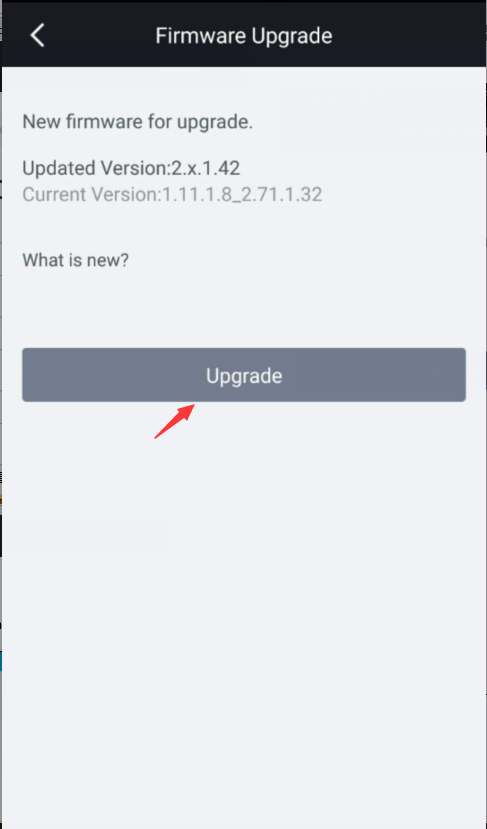 Step 4: The App will indicate the progress of the firmware download to the camera. Once the download is completed standby to see the completion of the upgrade.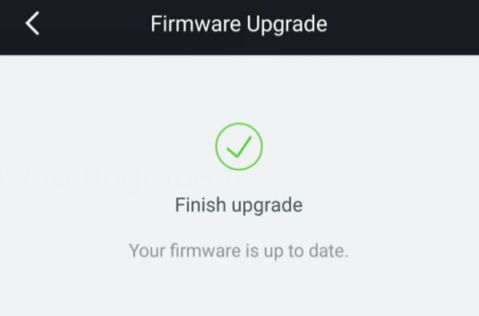 NOTE: Please do not interrupt power to the camera or attempt any other functions with the app during the firmware upgrade process. This may interrupt the installation of the newer firmware which could brick the phone. This one of the reasons the cellular data connection is NOT recommended.