Overview: This article will introduce a solution to deal with the situation when not receiving alarm email but the email test is a success.
Step1: Verify an alarm was triggered on the Foscam device.
Login the camera from Foscam VMS or PC web browser.
Navigate to Settings → Status → Log and verify an alarm event was triggered recently.
If there are no alarm logs on the event page verify the Motion Detection or Sound Detection page. Verify the sensitivity settings as well as the detection area (area marked in red) and that the schedule is setup and configured properly.
On Foscam VMS:

On PC web browser: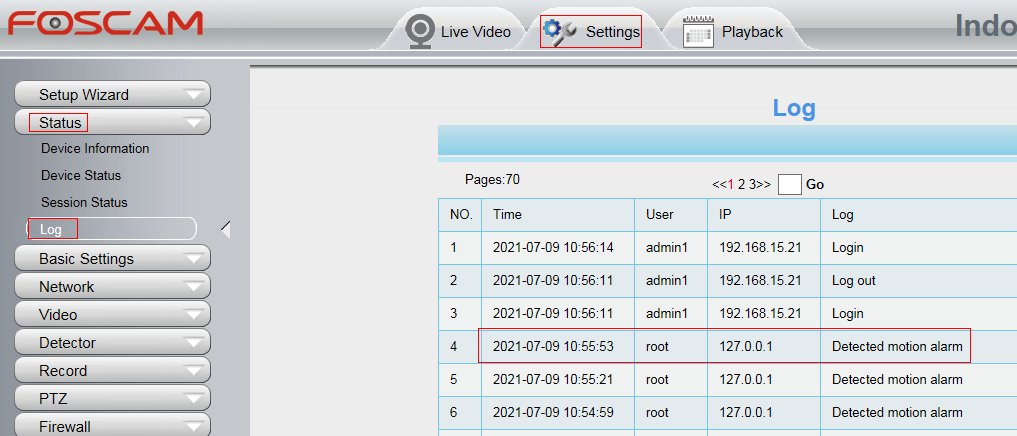 Step2: If an alarm event is confirmed verify the following settings.
1) Verify that the option "Send Email" in the Motion Detection or Sound Detection area(s) is enabled.
2) Under the Email Settings that an email address is entered for a receiver of the email alerts.
On Foscam VMS: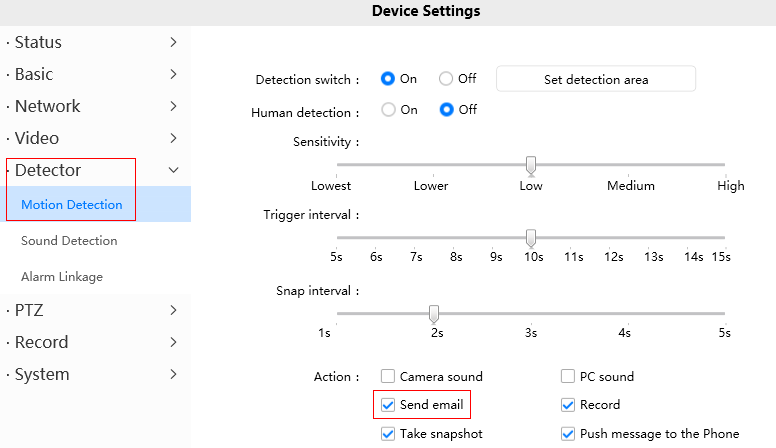 On PC web browser:
Step3: Check to see if the Email Account's Spam/Junk filter is not intercepting the incoming emails and disposing of them in the Junk/Spam folder.
Check with the ISP, mail server, or network administrator to verify if the outgoing emails are blocked or not. Double check the junk email folder to determine if the email system has identified the incoming alert messages as Spam and adjust the account settings as needed.