Overview: This article discusses the procedure on how to disable the WIFI only setting in the Foscam App. The setting is turned on by default in the App to restrict the amount of cellular data that is used while interacting with the camera and viewing video streams.
Note: Verify that the cellular data plan can handle the amount of data that may be used while viewing the video stream of a camera to avoid unwanted fees that may be added to the cellular bill.
Follow the steps below to access the camera via a cellular data network.
Step 1: Login to the Foscam App
1) Locate the Menu Option in the top left corner of the screen. Navigate to APP Settings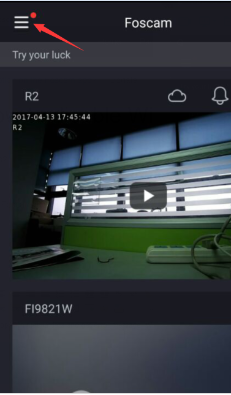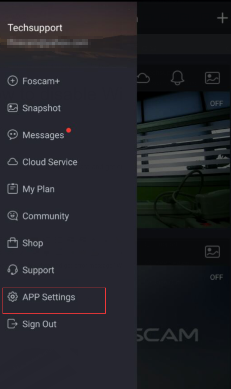 Step 2: Select the "General" Option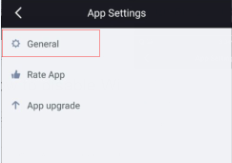 Step 3: Tap on "WIFI only for Live Stream option to turn it off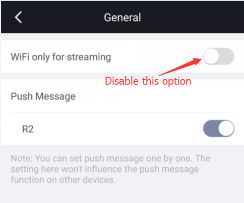 After the process is completed the camera will now be accessible via cellular data. Be sure to monitor your data plan to prevent overages on data usage. As a precaution, you maycheck with your cellular provider on details of the data plan you are currently enrolled in.