Overview: This article discusses the procedure on how to delete a camera from the Foscam app which is no longer used or needed. This guide covers both the iOS version and the Android version since both apps are almost identical in layout.
Android / iOS
Step 1:
1) Launch/Open the Foscam App from the smart device
2) Login to the if the credentials are not already saved.
3) Tap on the play button of the camera to be deleted.
4) Tap on the Gear icon on the top right corner to access the settings. (It does not matter if the camera is connected or not.)
Step 2:
Scroll down the menu until the Delete Camera option is revealed. Select the option and click the OK button to delete the camera.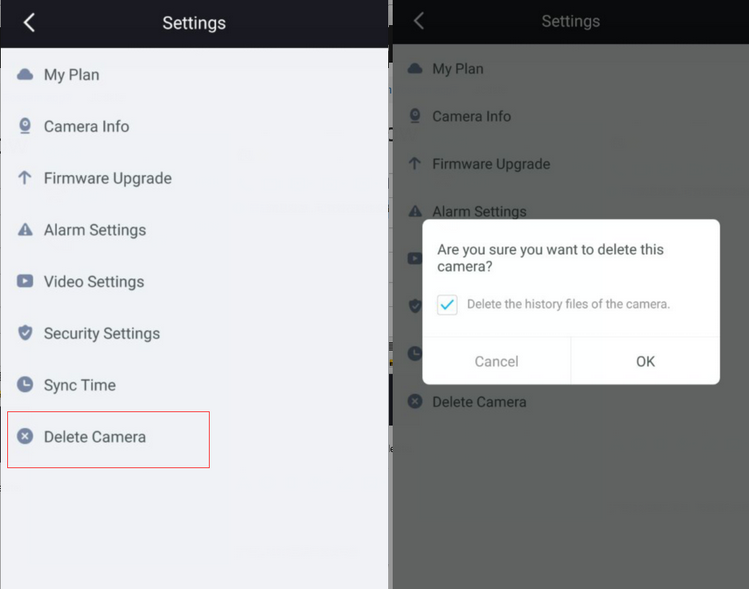 Note: This completely deletes the camera from the app and the Foscam Cloud account.