Overview: This article will introduce the steps to add a camera with WAN IP URL for remote access to the Foscam App.
Step1: Please follow the instruction here to set up WAN IP remote access for the camera first.
Step2: Login to the Foscam app and click the + button and then choose "Others".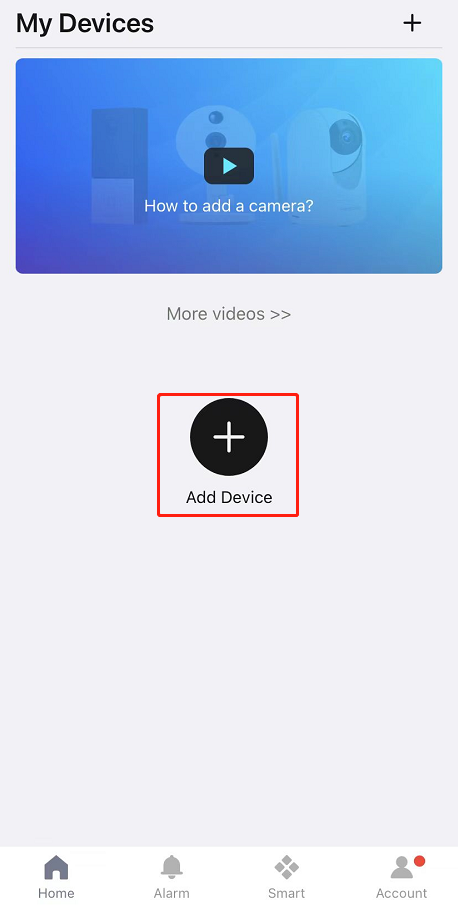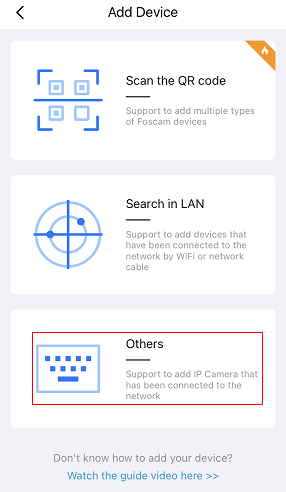 Step3: Input WAN IP Address and port numeber to add.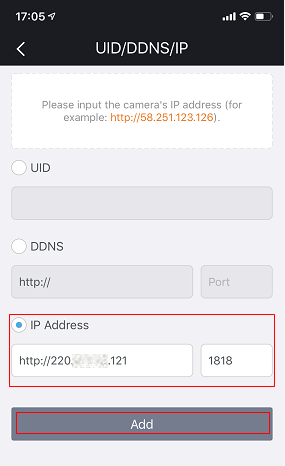 Step4: Input the camera username and password.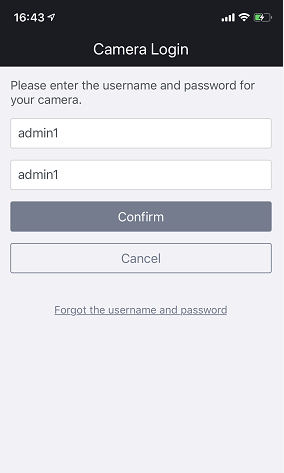 Step5:
Log-in to the camera to view the video feed.
Once the camera has been added click on the play button to login to the unit and view the video feed.