Overview: This article applies to wireless HD cameras which do not support the P2P feature. They can be added to the Foscam app by using the DDNS or WAN IP address and port. This guide is to show the user how to add the camera via the WAN IP URL.
Step 1: Login to the Foscam app and click the + button and then choose "No QR Code"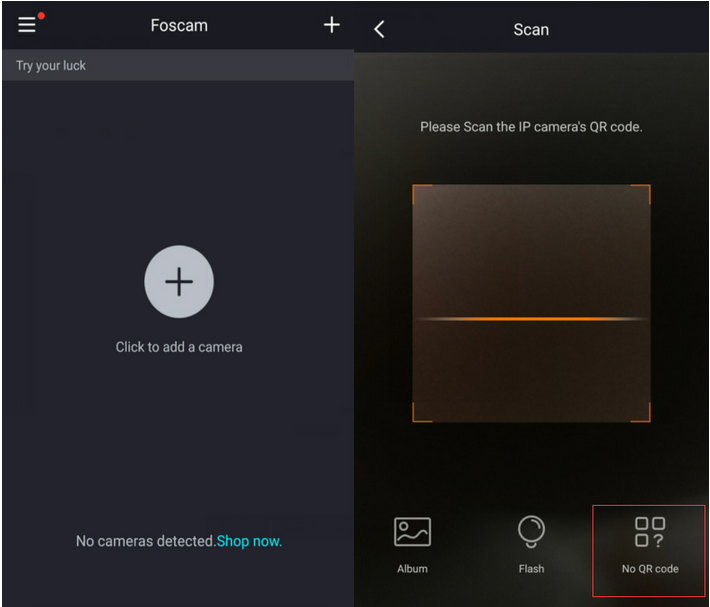 Step 2: Click UID/DDNS/IP
Input the camera's WAN IP address and port manually.
Note: The remote access settings must be setup on the camera first
See here for how to setup remote access
Step 3: Input the camera username and password.
In Security Settings input the username and password for the camera.
Wait for up to two minutes for the camera to be added.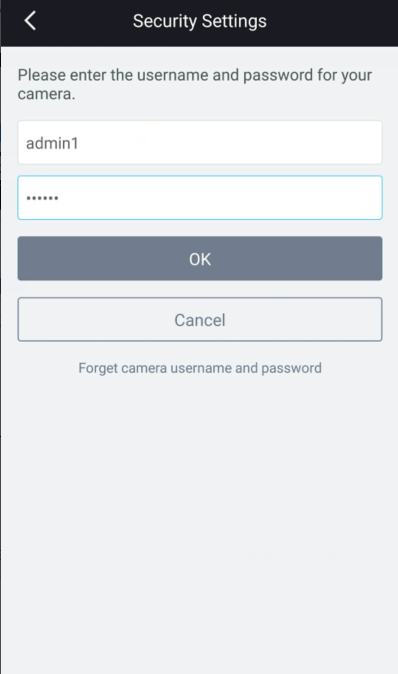 Step 4: Log-in to the camera to view the video feed.
Once the camera has been added click on the play button to login to the unit and view the video feed.