Overview: This article will introduce the steps to add Foscam camera to Foscam VMS by P2P UID.
Step1: Open the Foscam VMS software.
Step2: After logging in the Foscam VMS, please click on "Add device" button.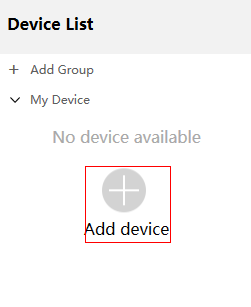 Step3: Please click on the "Manual add" box and input the UID to add your camera to Foscam VMS.


Step4: After adding the camera successfully, you will be able to connect and view your camera remotely on Foscam VMS.