First of all, we suggest to use our new software Foscam VMS which does not need any plugin to view and manage the camera on computers.
Please go to https://www.foscam.com/downloads/app_software.html download and install it. If you insist to login the camera with web browsers, please continue to see below.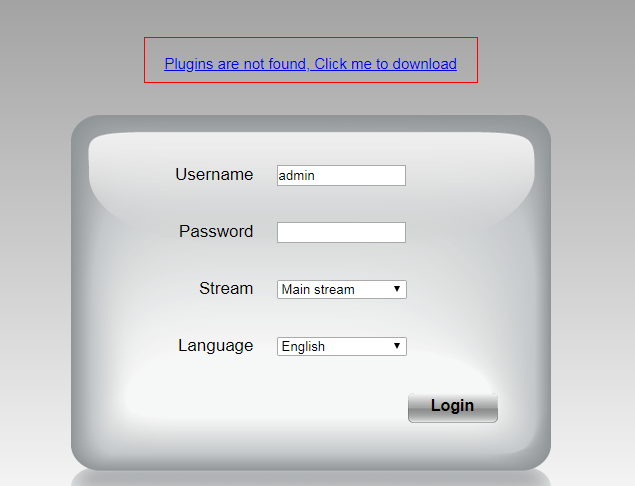 1.Script running error
Go to Windows Task Manager(Press "Ctrl+Alt+Delete" to open it) --->Click "Services" tag--->Find a service named "FosIPCameraPuginService", if the status shows "Stopped", then choose it and click the right button to start the service,or click the "Service... "button at the bottom and enter it to start the service.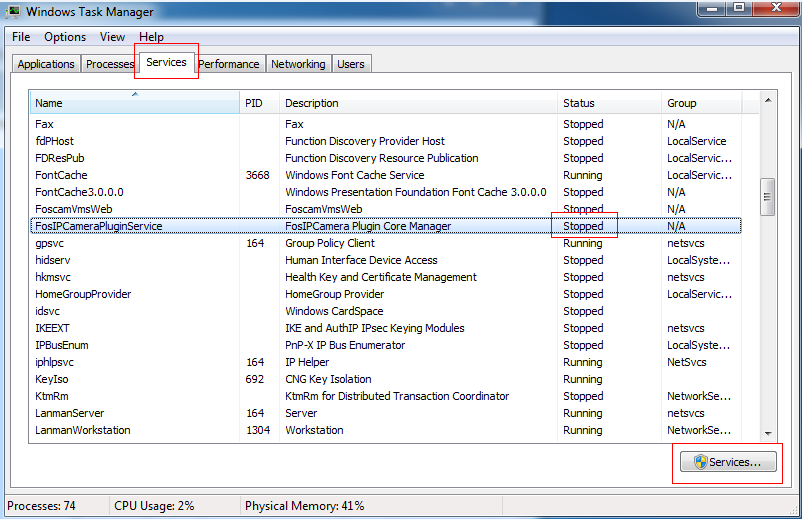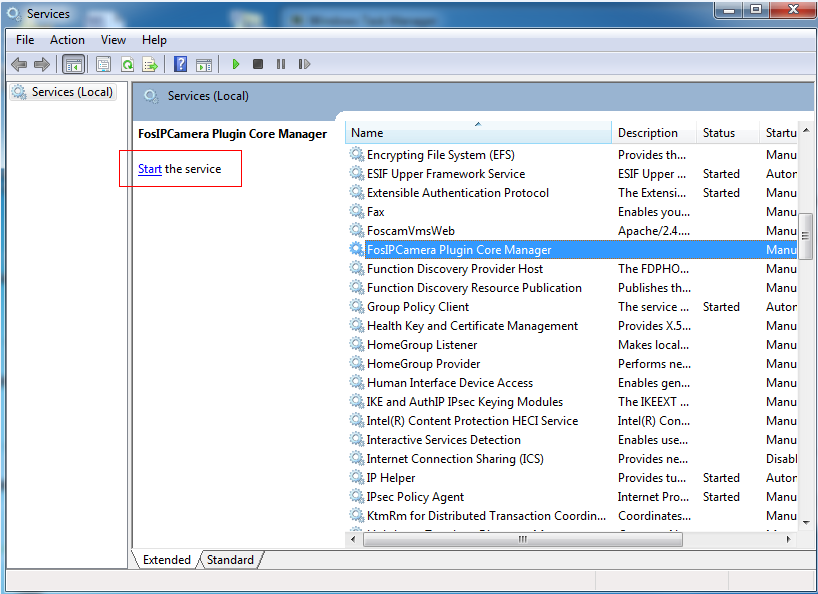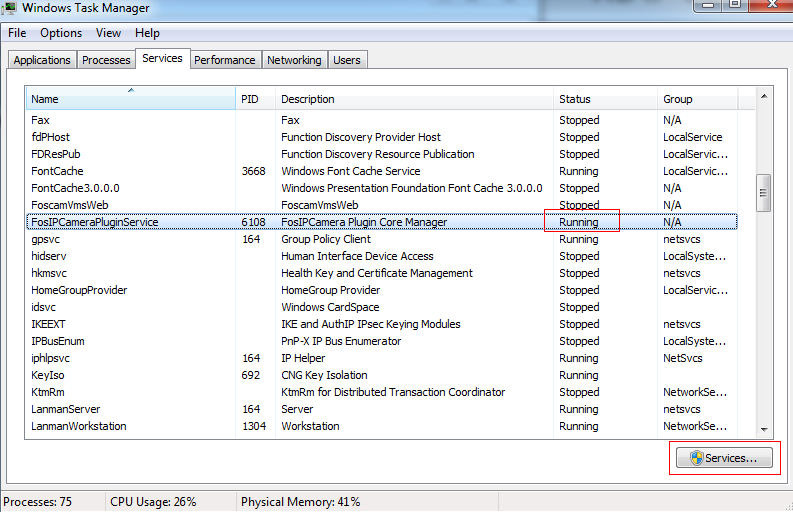 After it shows "Running" status, re-install the plugin, then it will work.If you cannot start the service,please restart your computer,then it will start.


2.Port is occupied by other software
If the solution 1 doesn't work, then the plugin port (PID) was occupied by other software. You can open DOS to run cmd to input "netstat -ano" to find the local port.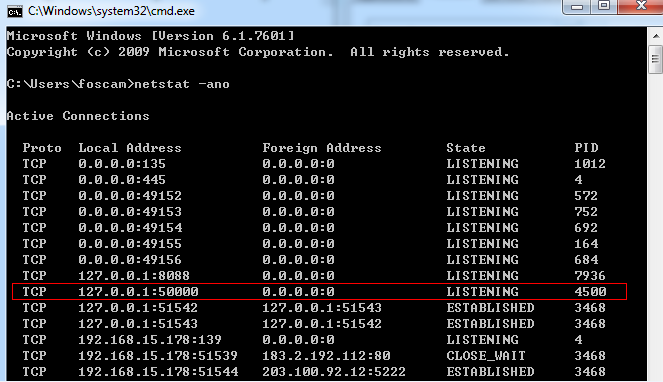 Then go to Windows Task Manager,check the "Processes" and find the software on your computer which occupied the port that camera plugin service use and then end the process, then re-install the plugin, it will work again.