Foscam app has added a new feature to let you share your cameras with your family members to let them view your camera's live video. Here is the instruction of that new feature:
1. Please log in your Foscam account, go to account settings and tap on your account.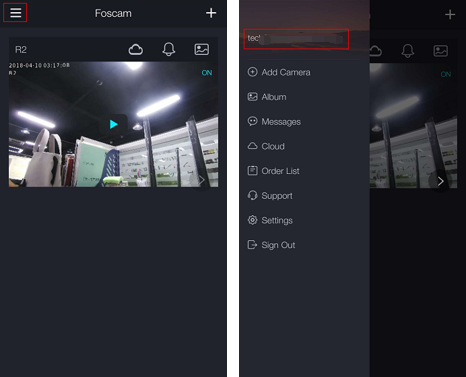 2. Please tap on the "My Family" and input the family name and his/her Foscam account, then tap on button "Invite"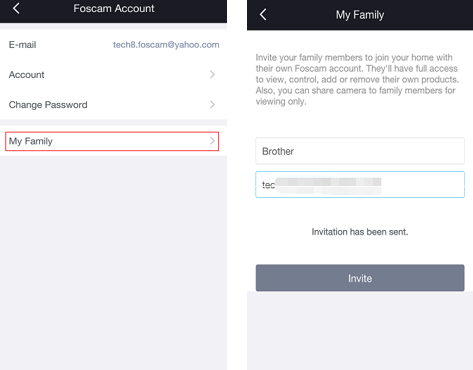 3. Then you family member will receive a message on his/her account and needs to tap on "Accept Invitation".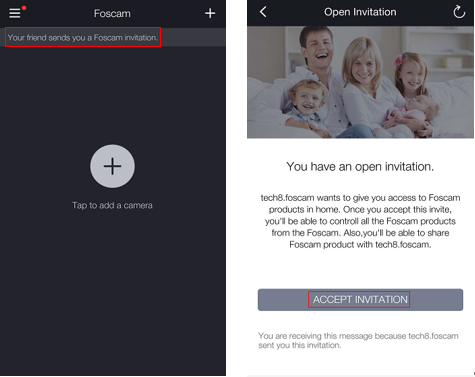 4. Please go to camera settings and tap on "Share Camera" option. Then please set a sharing code and let your family member know that sharing code.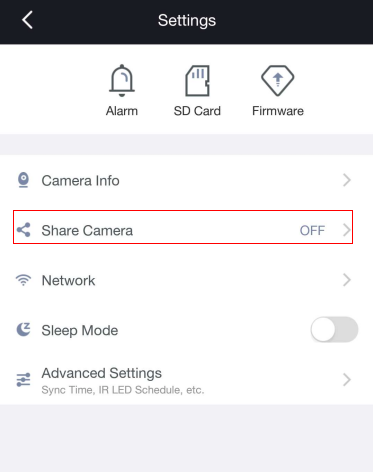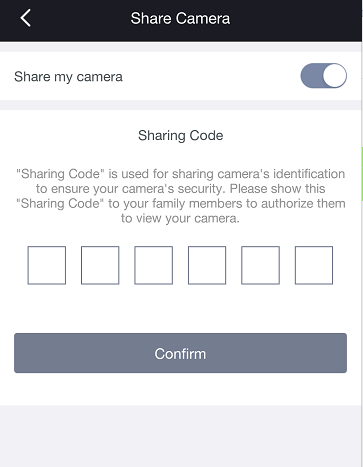 5. Then please choose the family member you want to share with under the "Share To" option.
If you do not choose the family member on this page, he/she will not be able to get the video of camera on app.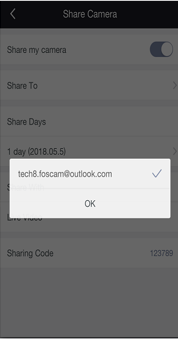 6. After that, your family member can see this camera listed on his/her Foscam account, and he/she can tap on the play button and input sharing code to see this camera's live video.