Please be sure there's already recording saved for playback. Open your Foscam NVR app and follow below steps to playback video on your mobile phone.
1.Tap "Playback" button and then "Playback Search" button.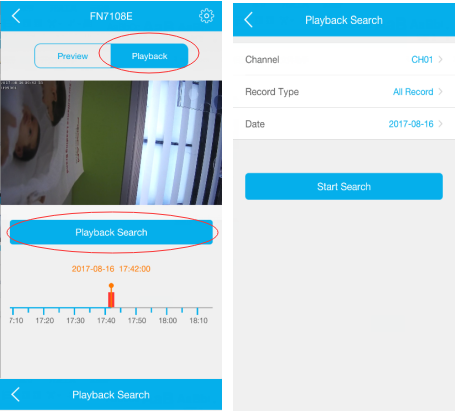 2.Please select the channel, record type and date to find the record you want to playback.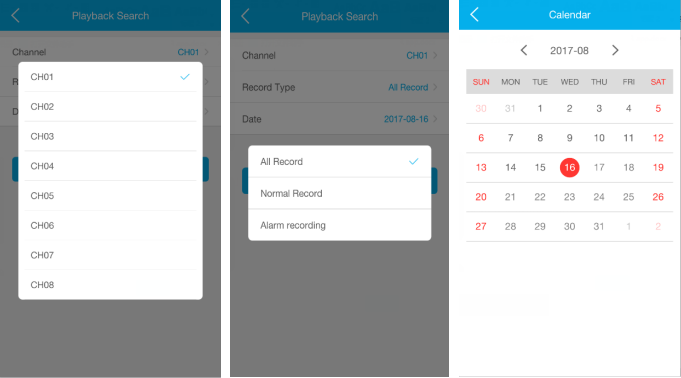 3.Tap "Start Search" to find the recording and tap on the timeline to playback chosen recording.