This article will introduce the setup and use of FileZilla to establish FTP services on a Windows based computer.
Step 1: Install FileZilla
1) Open a web browser and navigate to https://filezilla-project.org/download.php?type=server
2) Click on the Download FileZilla Server button to initiate the download of the file.
3) Once the download is completed locate the downloaded file normally located in the Downloads folder.
4) Double click the file to begin the installation process and follow the onscreen instructions to complete the installation. During installation, please remember to set up the password for the server.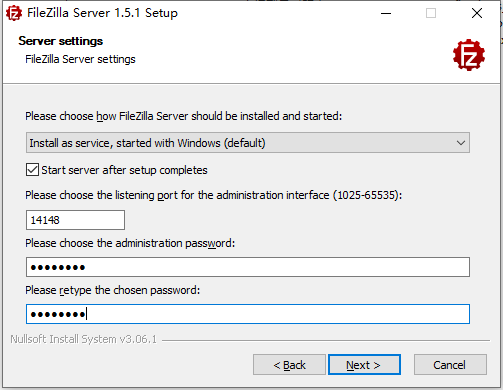 5) After the installation is completed, please double click on the icon of the FileZiller Server to open it.

Step 2: Add Group
1) Add a new Group
2) Navigate to Configure → Groups and click Add
3) Input the Group name
4) Click OK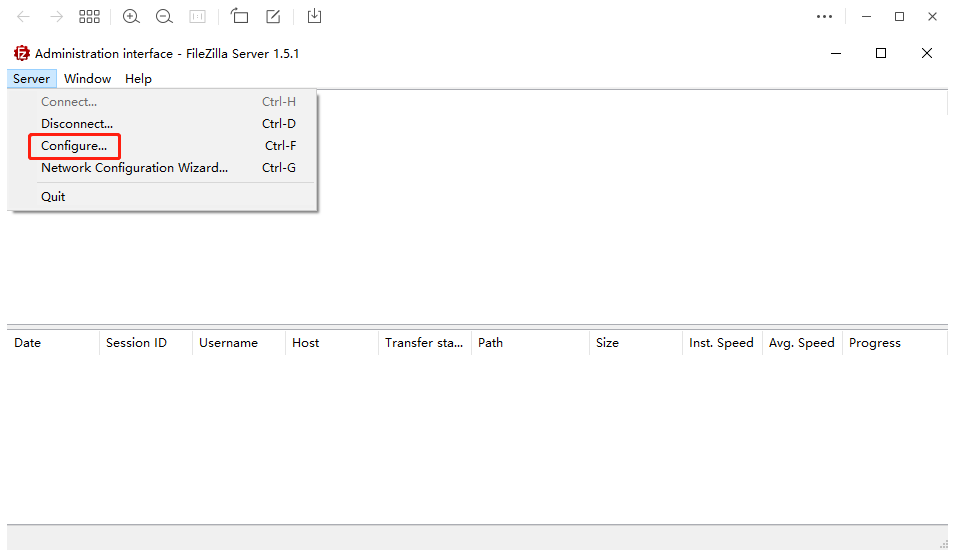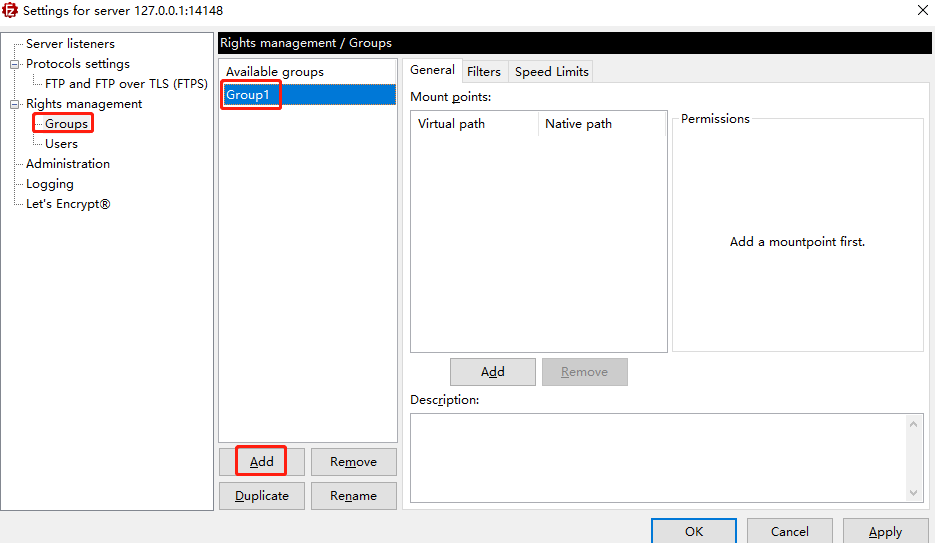 Step 3: Set new User and shared location.
1) Add a Nnew User to the Group that was just created
2) Navigate to Users
3) Click Add
4) Input the Username(this is the username for the login of the FTP), enable it and set the password for it
5) Click Add and input "/" to the Virtual path and input the actual location you want to share to the Native path. For example, C:\Program Files\Foscam
6) Click OK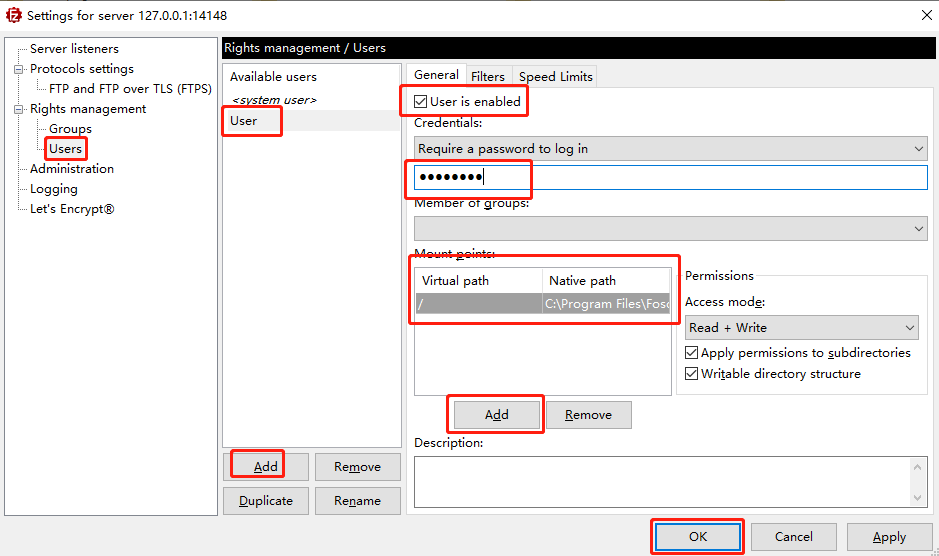 Note:
1. For the camera to save files to the FTP Server Read and Write Privileges must be setup on the folder.
2. The FTP server URL is the IP address of the computer. Example: computer IP is 192.168.1.10 the FTP URL will be
ftp://192.168.1.10
3. The information entered for the User and Password created in Step 3 and Step 4 is the credentials in order to access this FTP server.