First of all, we suggest to use our new software Foscam VMS which does not need any plugin to view and manage the camera on computers.
Please go to https://www.foscam.com/downloads/app_software.html download and install it. If you insist to login the camera with web browsers, please continue to see below.
Overview: While using a HD camera the web browser plugins were installed successfully however the user may experience the error message"Please re-login after plugin is installed". The reason for this is that the browser is still blocking the plugin from being executed while attempting to access the camera. This can also be caused by many reasons including a Pop Up Blocker deliberately blocking the browser from launching the appropriate plug-in. Be sure to disable the Pop Up Blocker while accessing Foscam products.
Solutions:
Chrome (Windows OS)
Launch the browser and in the address bar type the address chrome://components
Find pnacl located in the list; if the version number indicated is 0.0.0.0 the component has not been updated. Click on Check for Update to update the pnacl component and restart the browser after the update is complete.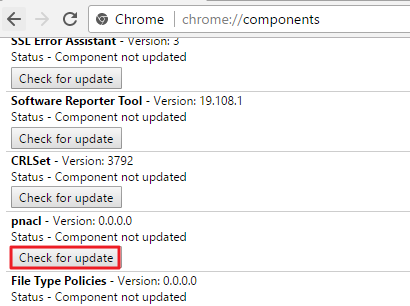 Some anti-virus programs will block the browser plugin from being executed. If the problem continues after the pnacl plugin is updated temporarily disable the ant-virus program and try to login to the camera.
Firefox Version 52 or below (Windows)
Launch Firefox and in the address bar type about:addons and press enter.
Click Plugins and find nplIPCRegDLL and choose the option Always Active. Close Firefox and re-launch the browser. Attempt to login to the camera.

Note, Firefox above 52 has blocked Foscam plugin of the old cameras completely, please use Internet Explorer instead.
Internet Explorer (Windows)
Launch Internet Explorer and navigate to
Tools → Internet Options → Security → Customer Level → ActiveX Controls and Plugins
Enable Download unsigned ActiveX controls
Enable Initialize and script ActiveX controls
Enable Run ActiveX controls and plugins
Close and re-launch Internet Explorer and attempt to login to the camera.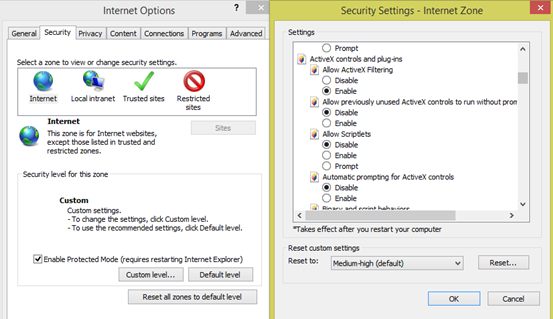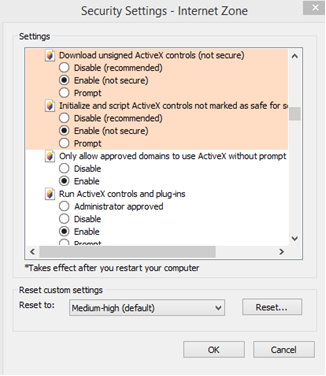 Also,if you've turned on ActiveX Filtering, please click turn it off so the plugin can run.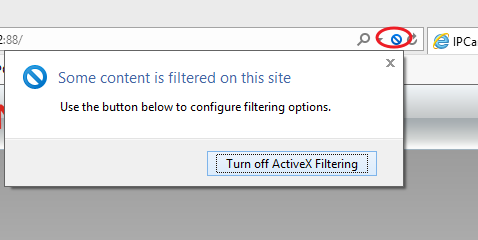 Safari (MacOS)
Open Safari and navigate to
Security Settings → Internet Plug-Ins options
Enable Allow Plug-Ins.
Close Safari completely and re-launch the browser and attempt to login to the camera.