Steps to correct the Unknown Publisher error when attempting to update the Internet Explorer web browser plugin.
Normally the cause of this problem is that older firmware is currently installed on an HD camera that needs to be updated.
The solution is to update the firmware of the camera to the latest version.
Once this occurs the latest web browser plugin can be installed for the browser which eliminates this error.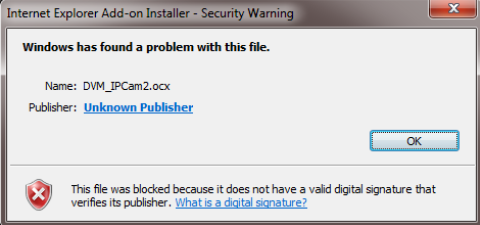 Please see this FAQ for how to upgrade firmware.