This article will introduce a process of inputting the FTP settings in the camera's Network menu. After completing this and running the test, an error is generated "FTP server connection failed." After checking the settings, it is found that the FTP settings have been verified and entered correctly. Problems and solutions to resolve them are found in the guide below.
Problem 1: On a Windows based computer the firewall settings are preventing FTP file transfers from occurring. Verify the firewall settings and allow this activity to occur.
1. Navigate to "Control Panel->System and Security->Windows Firewall" .
2. Click "Change notification settings".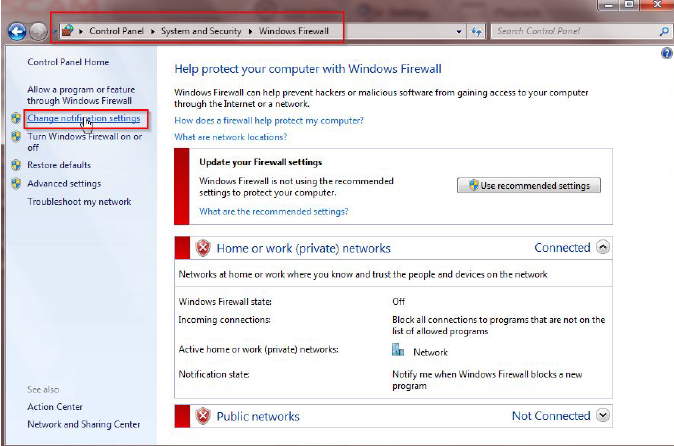 3. Disable the Windows Firewall for Private and Public Networks.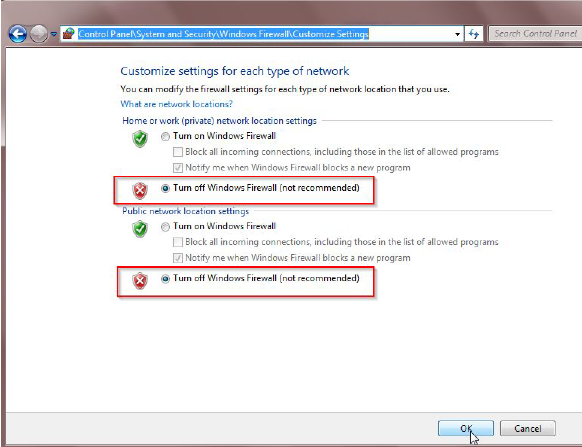 4) Return to the camera's FTP settings window. Verify all the settings and click the "Save" button, otherwise any settings that were changed will not be saved to the camera.
5) Click the "Test" button. The FTP test should now be successful.
On Foscam VMS: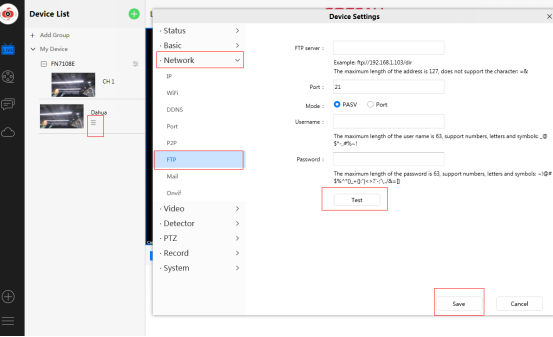 On PC browser: