This article will introduce the basic setup using a Google email account to send alarm emails for Foscam HD camera. At times, the user may encounter error messages such as "Can't find smpt log file. Send mail timeout" or "Incorrect username or password" when attempting to use the Gmail service. Below are series of troubleshooting steps when these errors are encountered. This is specific to Google email accounts.
Note: Please be sure to login to the camera using a web browser before proceeding.
Step 1: Verify the correct log in information and settings have been entered via the Mail Settings screen for the camera. If one character or parameter is off it will generate errors.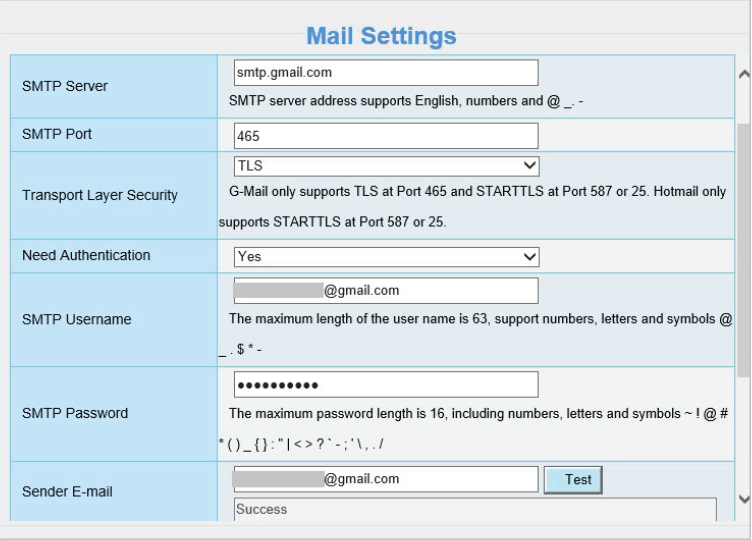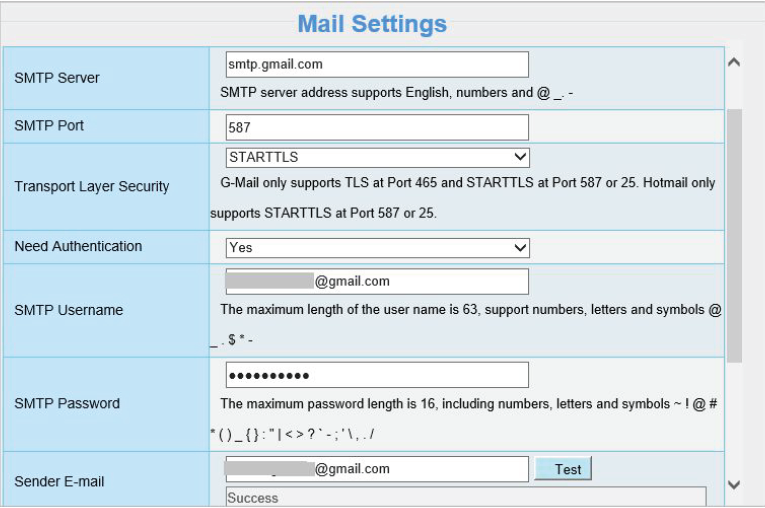 Note: Please Be sure to click the Save button before clicking on the Test button or the configuration information will not be saved to the camera. This MUST be done before the Test button is clicked or an error message will be generated.
After verifying the setting if problems still arise Gmail must be configured to allow a "less secure app" to access the account. This setting is common due to the higher security settings Google generally sets as default settings for accounts.
To enable this, follow the steps below.
Step 2: Enable "Access for less secure app" in the Gmail settings
Login to the Gmail account and click on the grid button as shown below.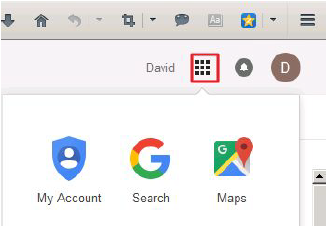 Click Signing to Google:

Turn off 2-step verification: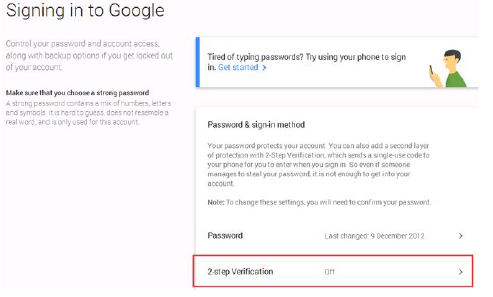 Click Connected app and Sites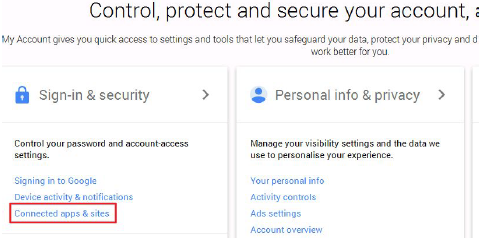 Turn on allow less secure apps.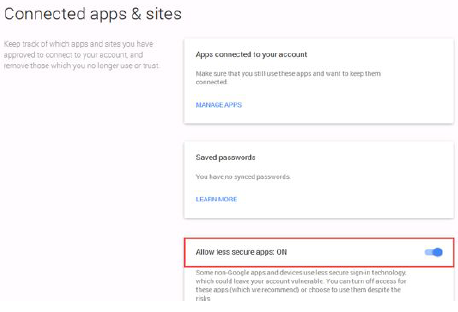 Attempt the camera Gmail test again. Most of the time this will resolve issues related to Gmail settings if not please follow the tips below.
Create a separate password for your camera.
Please refer below link below about the Application-specific password required
https://support.google.com/mail/answer/1173270?hl=en
You can also try disable the 2-Step Verification temporarily this way:
1. Go to https://www.google.com/settings/security and login your Gmail account;
2. Choose to "Disable" the 2-Step Verification.