This article will introduce the process of renewing a Foscam Cloud subscription. Foscam provides three separate ways of being able to purchase or renew the cloud service.
Step 1: Login to the website www.myfoscam.com and select the option to Purchase Cloud Recording from the web page.


Step 2: Renew the cloud service via the Foscam App from smart device. Please be sure it is logged into your Foscam account.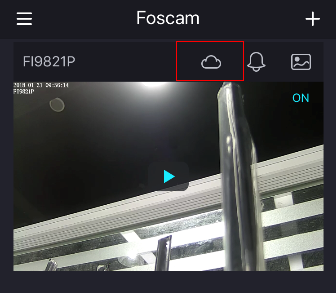 Step 3: During te payment process if the Monthly Service button is checked the cloud service will be automatically enrolled in monthly renewal and the credit card used will be billed on a monthly bill.