To better support Foscam customer and provide better experience of using Foscam Cloud Service, we've updated our plans as below.
Tips: Payment currency(USD/EUR/GBP) may be different according to your country.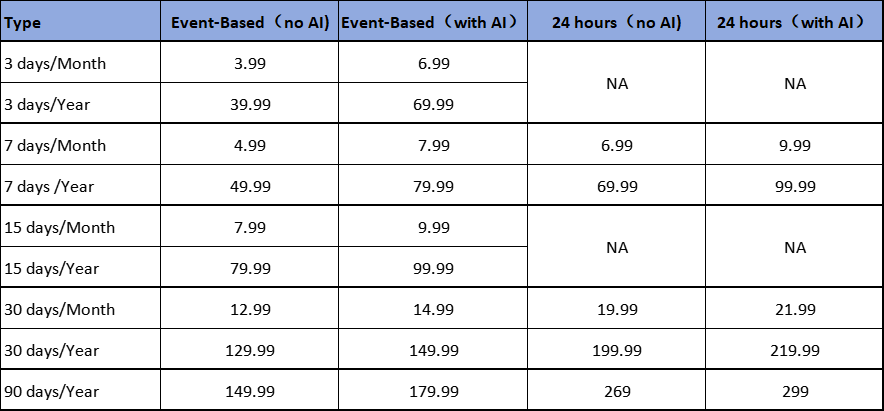 Foscam app has listed three most popular cloud services, they are below.
Basic Plan: 3 days Event-Based(no AI)
Standard Plan: 7 days Event-Based(with AI)
Pro Plan: 30 days Event-Based(with AI)
AI means AI recognition for humans,animals, vehicles and packages,etc. To know more, please open this option on Foscam app.