Overview: This article will introduce the process of adding a Foscam camera by entering its UID number to the Foscam app.
Note:
To prepare for this configuration the UID must be documented for the camera. The number is usually located on a label on the bottom or the side of the camera. Be sure all the numbers and letters are correct otherwise it will be impossible to add the camera using this method.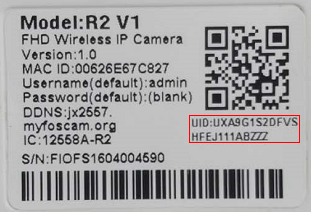 Step 1: Launch the Foscam app from your cellphone and log into the Foscam cloud account.
Click the + icon and choose "Others".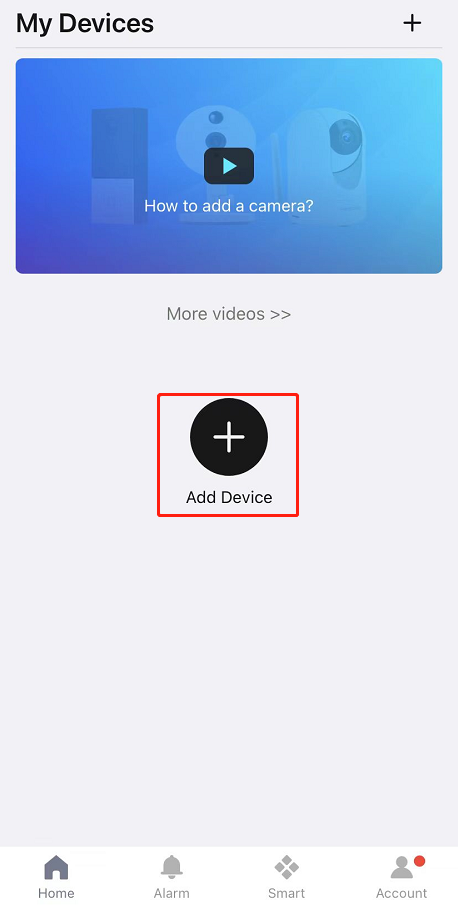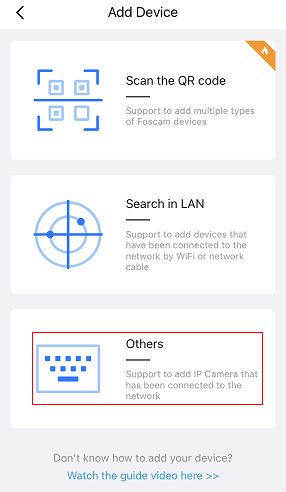 Step 2: Enter the UID of the camera and tap on Add.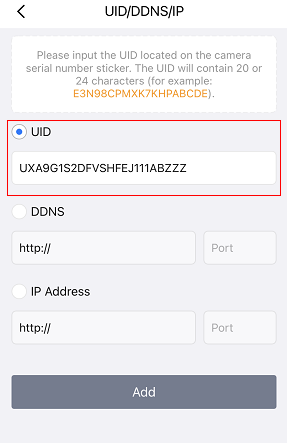 Step 3: Enter the username and password for the camera and view the video of the camera.