Overview: This article will introduce the process of downloading SD card recordings from Foscam app.
Step1:Please login the Foscam app and go to live video screen of your camera. Then go to camera settings to find the option SD card.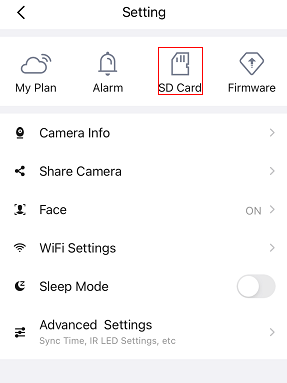 Step2:Please choose the date to search the recordings and tap on the downloading button to download the SD card recordings.