Overview: This article will introduce the steps to access Foscam NVR remotely when outside of the network using DDNS and port settings.
1.Please login the Foscam NVR web page on computer.
2.Please go to Settings-->Basic Settings-->Network to change the Network Type to "Static IP" and set a proper number(not 80 or 88) as HTTP Port.
It is suggested to use the number between 1000 to 65535.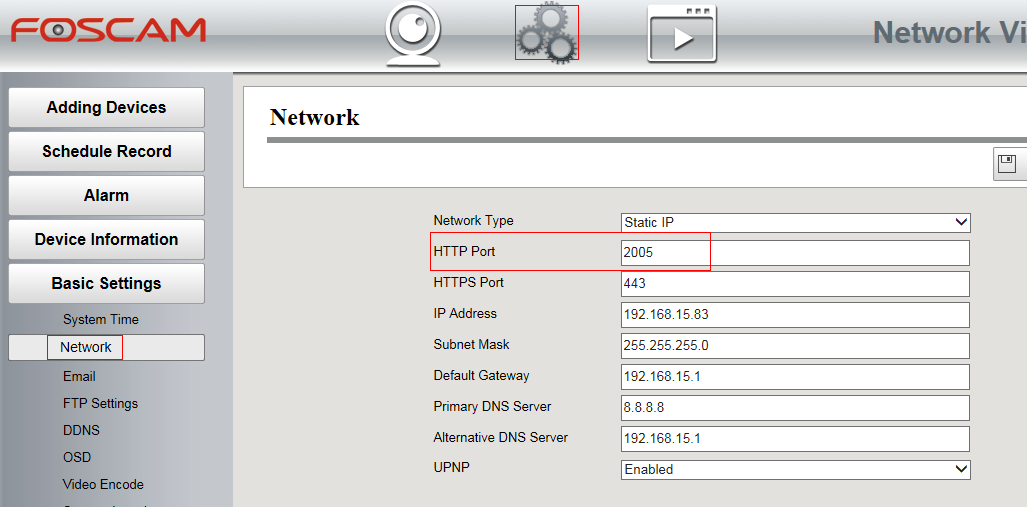 3.Please go to DDNS to enable and save it.

4.Then please login your router to do forwording for the NVR's port. After that, you will be able to view the NVR from outside by DDNS+port.
If you are not familiar with how to do port forwarding, please refer to here.