Overview: This article will introduce the steps of activating the Human Detection of Foscam cameras.
Some Foscam cameras support Human Detection now. Please refer to here to confirm if your camera supports it.
Before using, please follow below steps to activate it.
1.Please add your camera to Foscam app and you will see a message under the live video screen of your camera.
Please choose that message to activate it.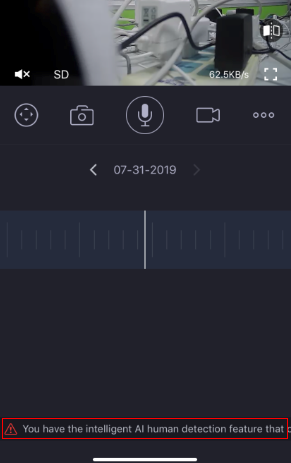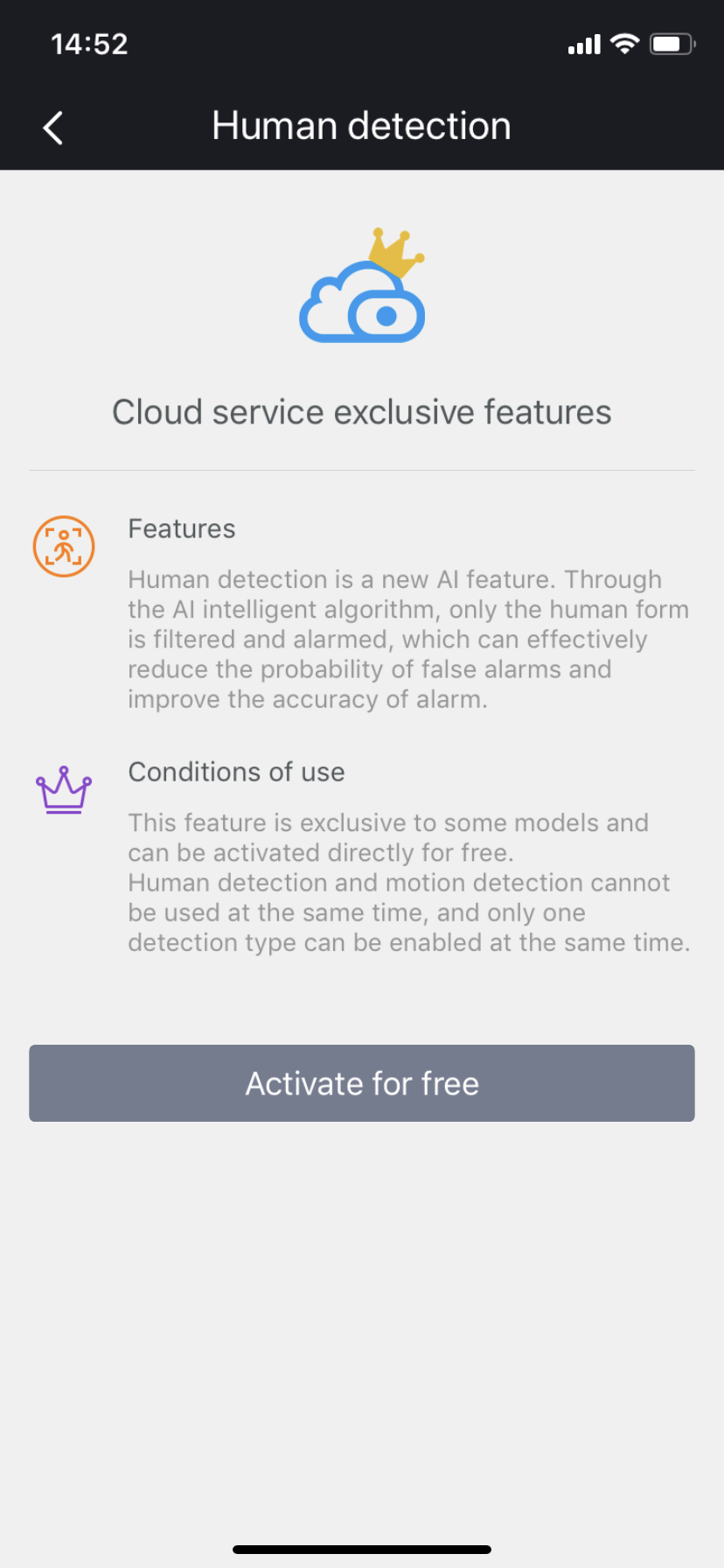 2. After that, the human detection option is available to select and the human detection feature has been activated now.