FAQ
How to monitor multi-device in WAN?
Suitable for MJPG cameras: FI8903W, FI8904W, FI8905W, FI8907W, FI8908W, FI8909W, FI8910W, FI8918W, FI8919W.
MJPG camera supports to monitor up to 9 IP cameras through internet simultaneously. Please make sure you can access every camera in WAN/Internet first. And then take the following steps as a reference to set multi-devices in WAN.
Step 1: Click Device Management Multi-Device Settings.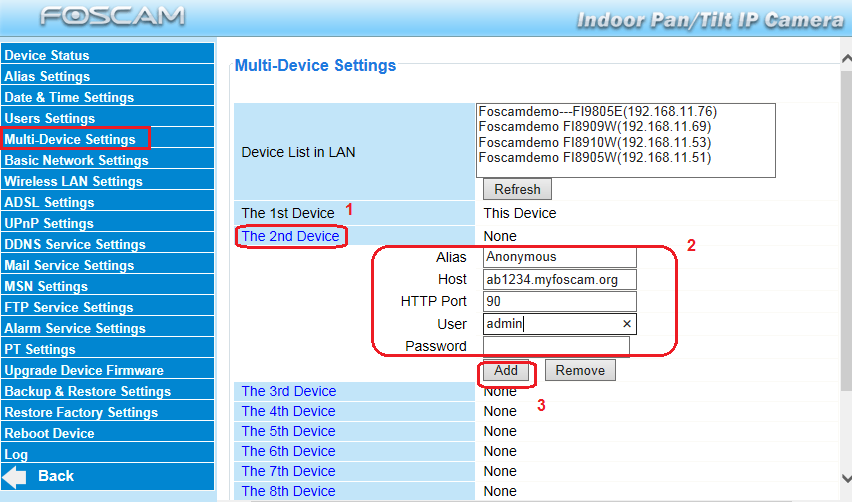 Click The 2nd Device and then enter Alias, Host, Http Port, User and Password of the camera which is needed to add.
Host is the hostname or internet IP address of the second camera.
Click Add to add camera and then click Submit to save the settings.
You can add more cameras in the same way.
For example, I add three cameras here.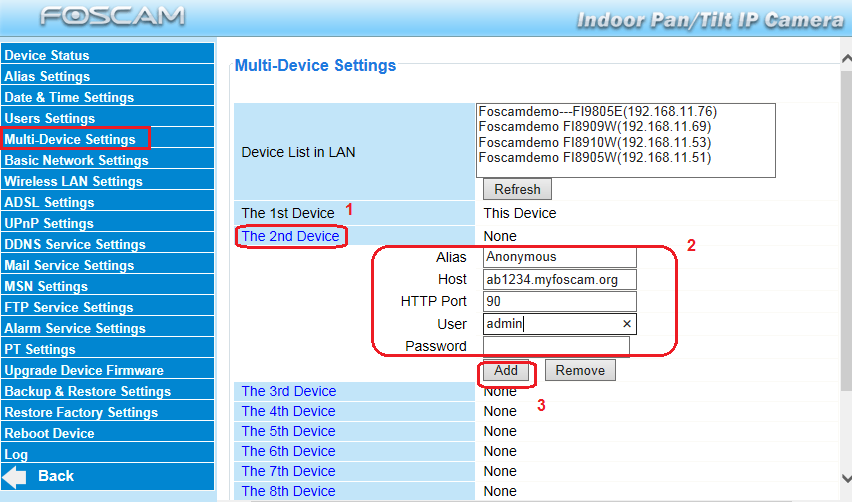 Step 2: Access camera with hostname or internet IP address.
Click four windows view, then you will see all the four cameras at the same page.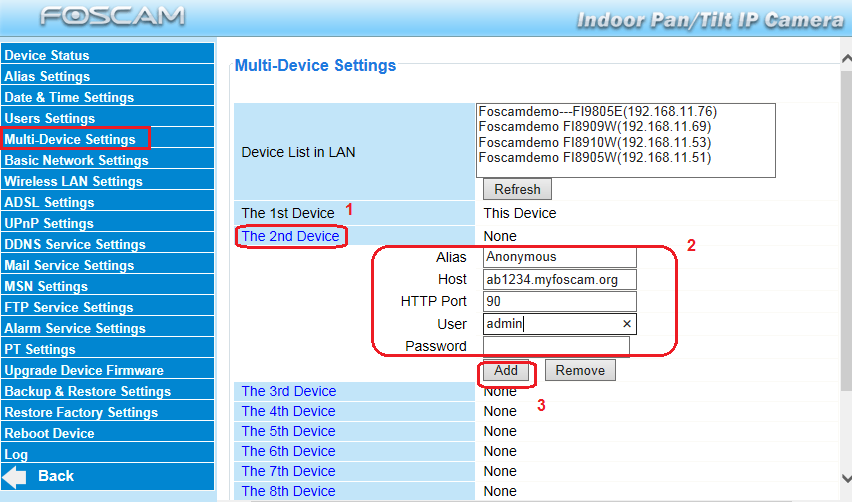 Note:
1.Only on the device which you add other cameras can monitor all these cameras. If you want monitor on every camera, you need to do the same settings as steps above.
2.If you get error message like "Fail to connect to the device: Incorrect user", please go back to Multi-Device to check the settings.
End
by Foscam Technical Support Team