FAQ
How to set email alarm on MJPEG based cameras
There are two steps to complete the configuration of this feature.
1. Setup mail service settings
Before you set, please make sure that your email for sender support SMTP.
Please set as below picture.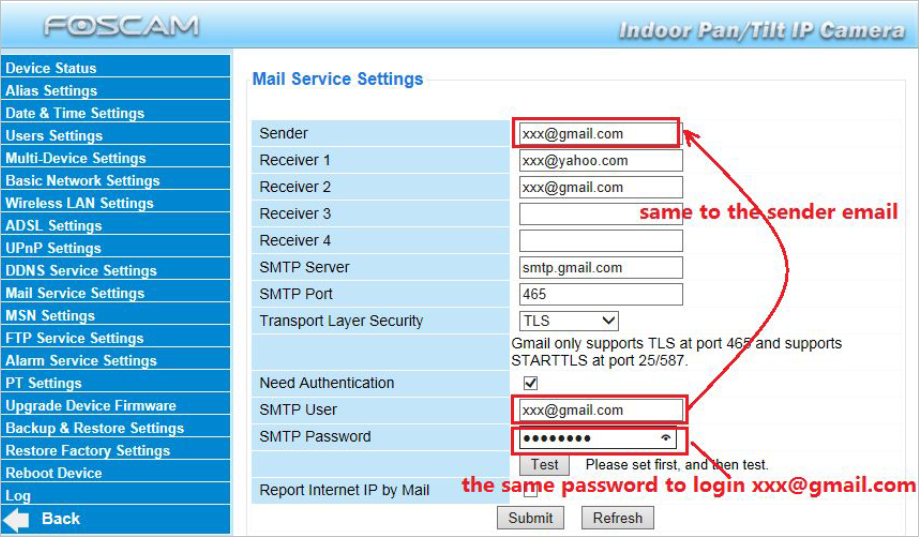 Note 1: Please click Submit before you click Test button.
Note 2: Make sure test result is succeed.

After test succeed, you will receive a test email in the mailbox of receiver.

2. Setup the alarm service settings Please set as picture 3 below.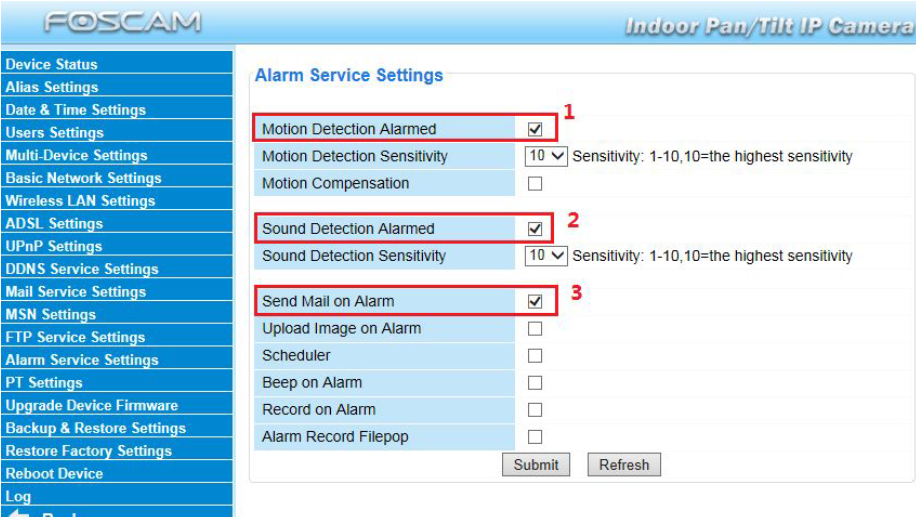 Do not forget to click submit after finish these settings. If there is motion trigger, camera will alarm and you can receive email alert.
NOTE:
◆If you set scheduler, camera will only alarm and send pictures during the time you set when motion trigger.
◆If you do not choose scheduler, camera will always alarm and send pictures when motion triggered at any time.