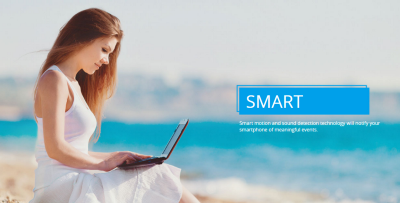 When it comes to home automation, the first thing float to our mind is the smart home tech which are replacing the manual works nowadays. When connecting with the network, all the home electric appliance will be controlled in your hand.
Home security ip camera and cloud storage service both are made up of the most simplistic installation and operation to ensure that home automation in the optimization of security.
This takes us to the cloud storage service, as we know there many manufacturers, why choose us?
1. What is Foscam Cloud ?
SMART
Smart motion and sound detection technology will notify you
smartphone of meaningful events.
SIMPLE
Save every alert video footage to help you check what happened
in the past 3,15 or 30 days. Quicky see the important moments you missed, and enjoy viewing the fun moments anywhere.
SAFE
Cloud Storage is a model of data storage, which is the safest type of storage. You can never worry about the safety or any loss of your video history any more.
Try it discount is ready for you, buy the combo of camera and cloud service. Know more here
2.The primary features of Cloud Service:
Personal alerts notification
Get an alert capture notification when Foscam camera see alert happens
Cloud alert captures and video history
Save all alert captures and video clips for 3, 15 or 30 days in the cloud
Cloud video history playback
Quickly find the moments you are looking for anywhere, anytime.
Higher performance security
With encrypted security, you can be sure your videos and alert messages stay safe
visit foscam.us to find more home automation idea.