After receiving Pop-up message or checking system message for 8 Hours history,please follow the below steps to activate and set up the cloud service plan.
Types of advertisement messages for Free Cloud service 8-Hour video history:
A.Pop-up message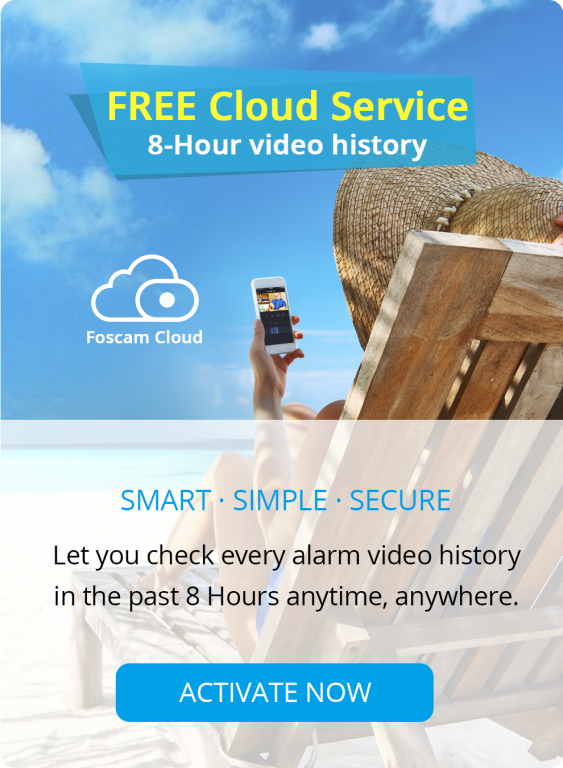 B.System message(Click on the system message,go to activation page for Free cloud service.)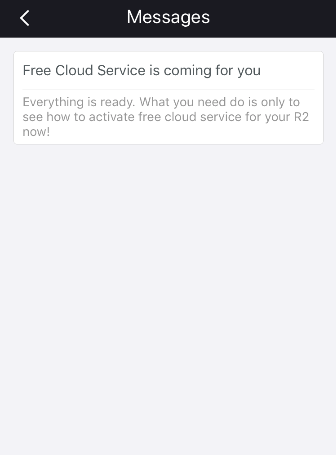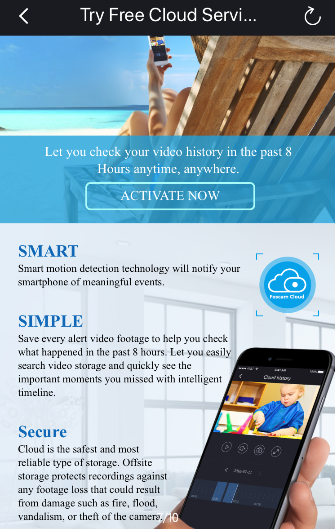 Steps to activate Foscam free cloud service:
Step1:Click 'ACTIVATION NOW' to activate cloud service
Step2:Activate successfully and click 'OK' to go ahead.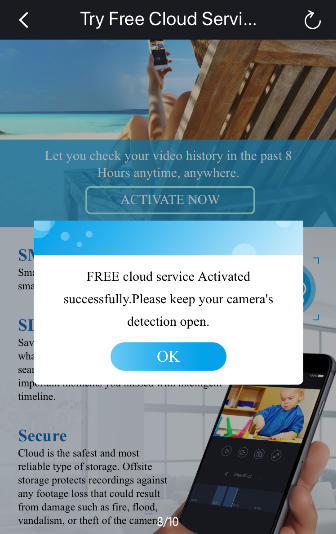 Step3:Back to the home page of Foscam App,you will see prompt message 'click to activate the cloud service',please click this prompt message to activate the free cloud service.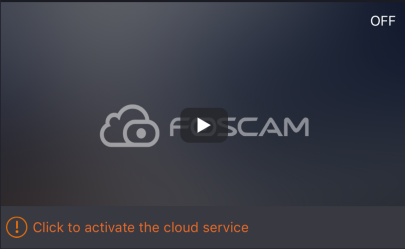 Step4:Set up cloud service
After activate the Free Cloud service,you can enable options 'Push Message' and 'Motion detection' on Foscam App.Please click here to see detailed instruction for cloud service setup.
Once alarm triggered,you will receive push message and images as well as cloud recoding for motion detection as below:
For push message and images,please click the 'Bell' icon to check alerts.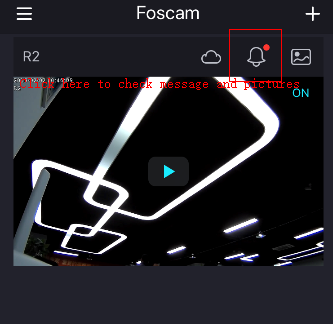 For cloud recording,please click here to check the detailed instructions.
Note:If your cloud account binds to several cameras,then you need to activate free cloud service for cameras one by one.