This article will introduce the process of settings up a DDNS for a Foscam camera.
Some Foscam cameras do not have a built-in DDNS. If a Foscam DDNS is needed it can be obtained from the camera's WebUI.
Follow the steps below to establish this.
Step 1: Using a Windows or Mac OS based computer login to the Foscam camera using the appropriate web browser.
- Navigate to the Network → DDNS menu.
Step 2: Click the button "Get My DDSN Now".

Step 3: A Window will open to obtain a free DDNS address. Login with your Foscam cloud account credentials and click on the button "Get DDNS".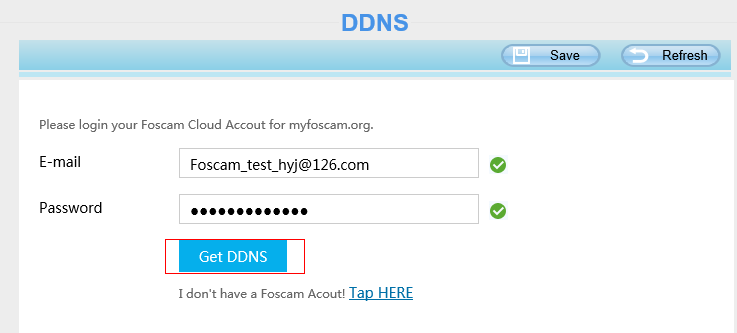 If you have not already done so you will need to setup and establish a free Foscam Cloud Account. To setup the account select the "Tap Here" near the statement "I don't have a Foscam Account Tap HERE"
- Input an email address and setup a password to setup the free Foscam Cloud Account.
- Once this process is completed click "Get DDNS".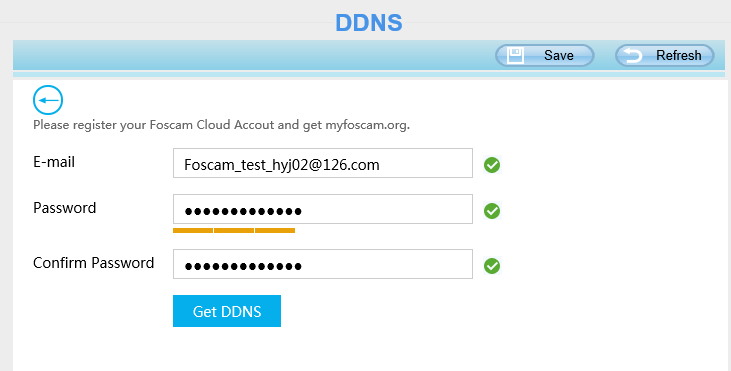 Step 4: After completing the above steps you will have acquired the DDNS. Click the button "Finish".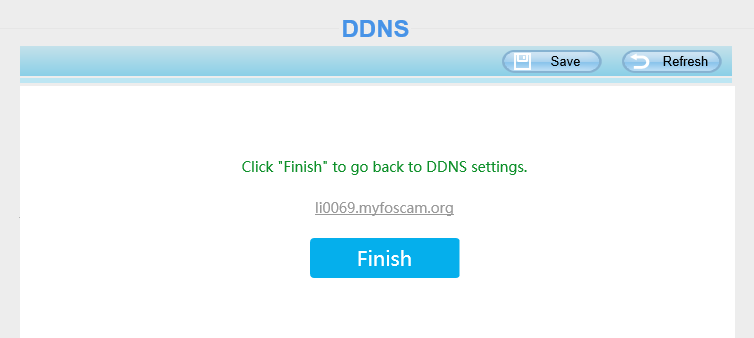 Step 5: After clicking Finish this is going to return you to the DDNS Menu; the DDNS will auto populate and will be displayed under the Manufacturer's DDNS. In this example, the DDSN is li0069.myfoscam.org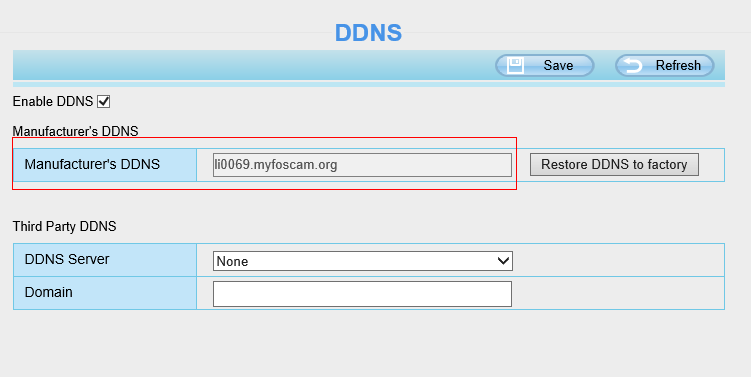 Note:
After successful setup of the myfoscam.org DDNS you will receive a confirmation email indicating the Foscam account was registered successfully. This account can also be used via the Foscam App and the Foscam website to access the cameras.

www.foscam.com
www.myfoscam.com